Enterprise architecture defines which software components and services are necessary to satisfy solution business process needs and a provdes a way to build and maintain financial product lifecycle.
Solution build and delivery
With high velocity, secure and scalable delivery platform Athena rapidly delivers all necessary infrastructure, client tailored solutions and tools to build product configurations.
Delivery process is fully transparent and provides collaboration tools to keep Product Owner engaged and in control of delivery process.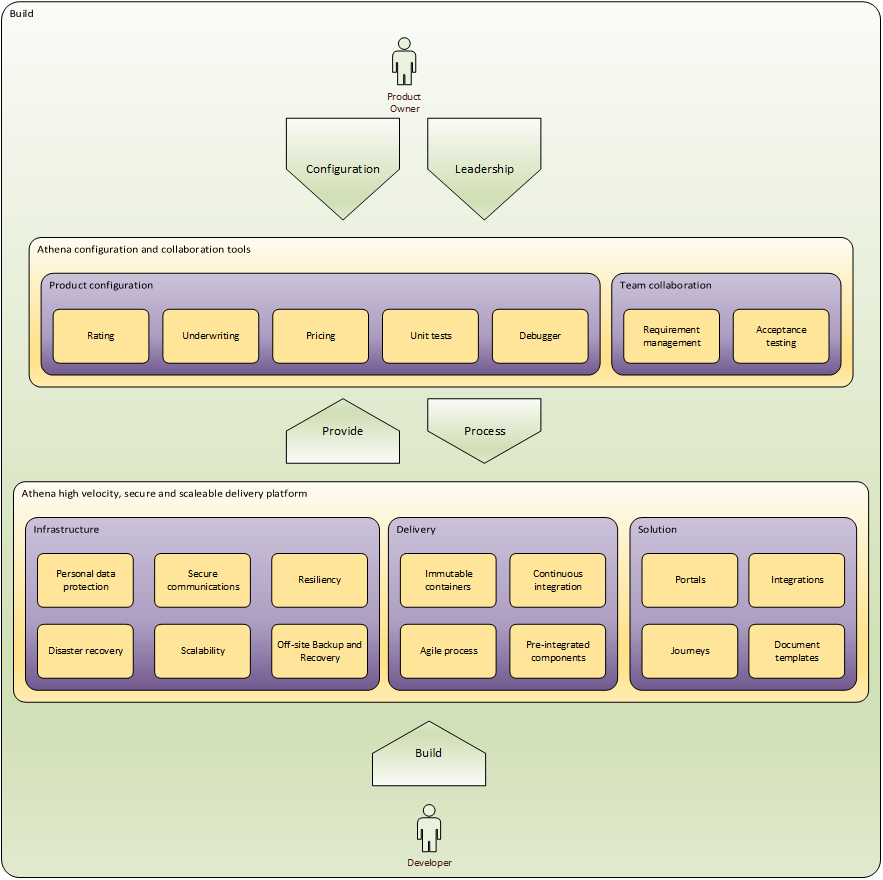 Customer acquisition
Athena platform provides Marketing and Business Intelligence tools necessary to continuously monitor, improve and personalize Customer experience.
Omni-channel APIs are easy to manage and provide easy integration points for 3rd party apps, aggregators, brokers or any other omni-channels.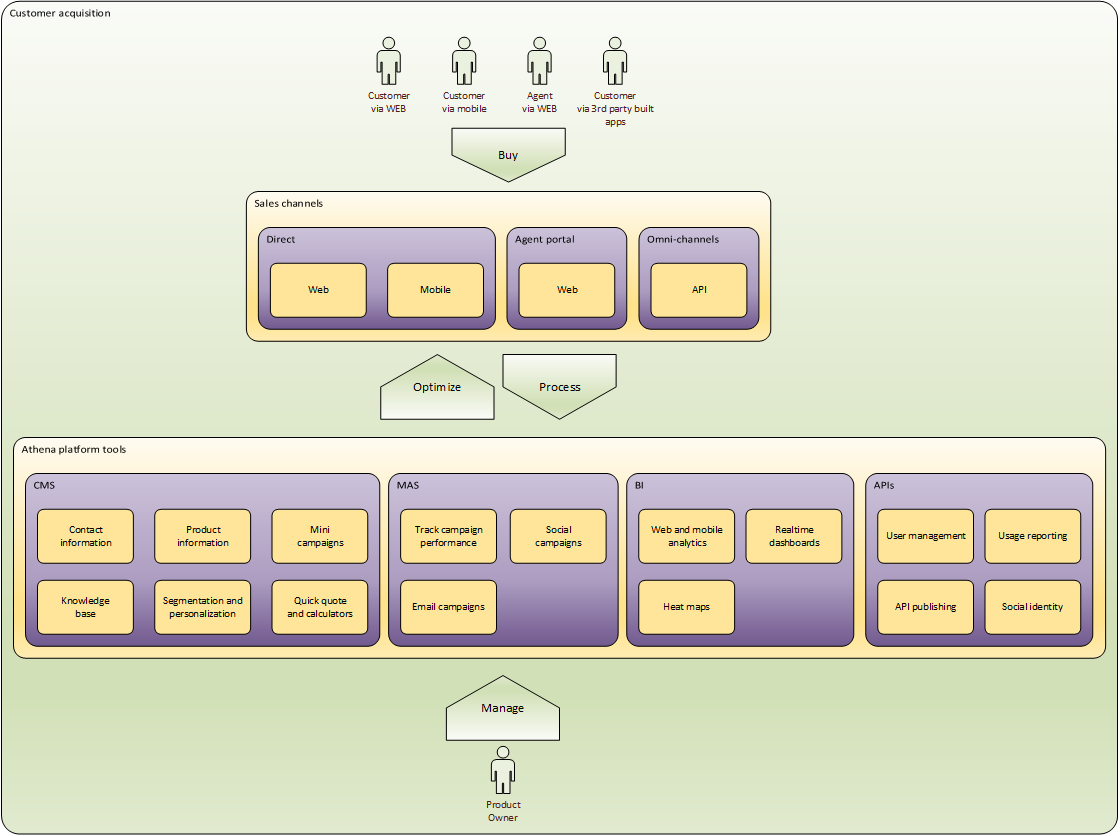 Customer retention
Athena platform provides tools and processes to retain Customers by engaging them with relevant and personalized offers at a right time.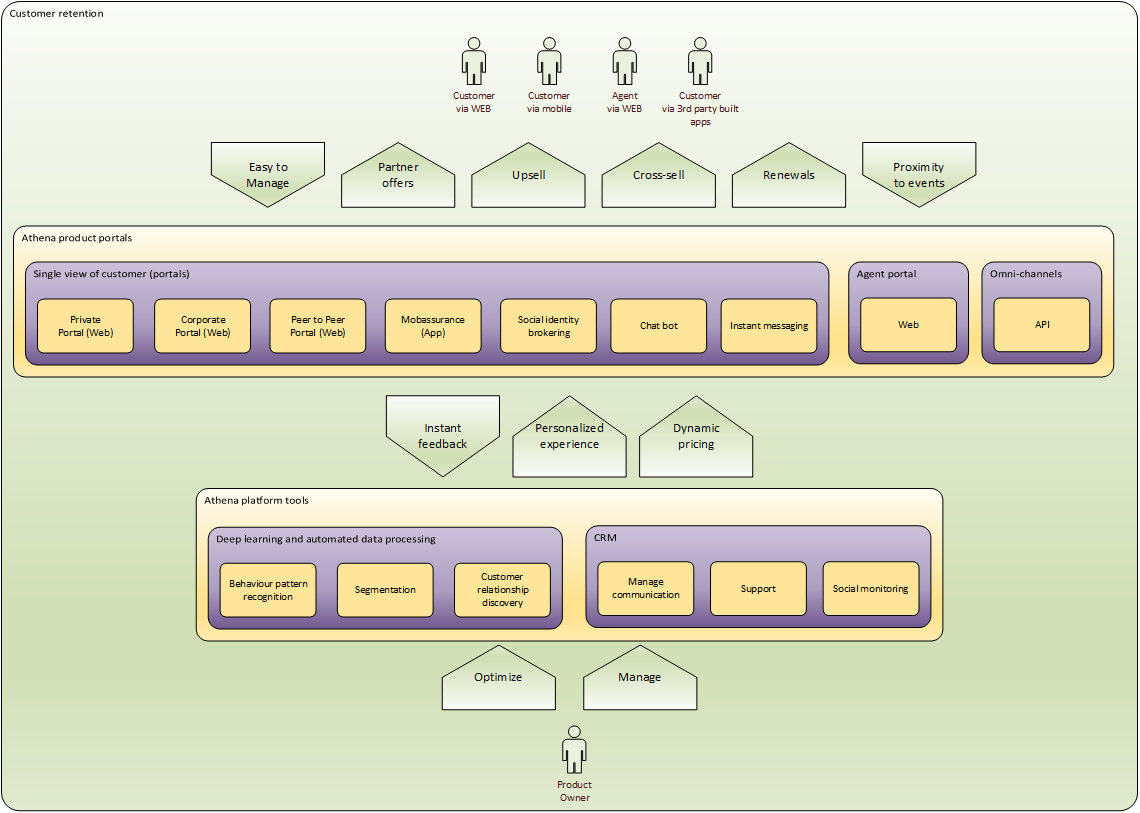 Product lifecycle management
Athena platform makes it easy to maintain financial products in an effective, audit-able way in accordance with strict financial authority compliance rules.