Solution architecture defines the details of how services are deployed on top of infrastructure architecture, interact with each other and also defines technical stack (tools and libraries to build and maintain solutions) which will work together to satisfy solution functional requirements.
The idea of having a set and proved technologies in solution architecture is to speed up solution development inception process when it is necessary to decide which tools, libraries, services, software design patterns and best practices development team will use to build solution.
Having working and proven solution architecture mitigates risk of building costly integrations which can not satisfy application performance and functional requirements.
Development, deployment and continuous integration tools:
This is a text with a footnote.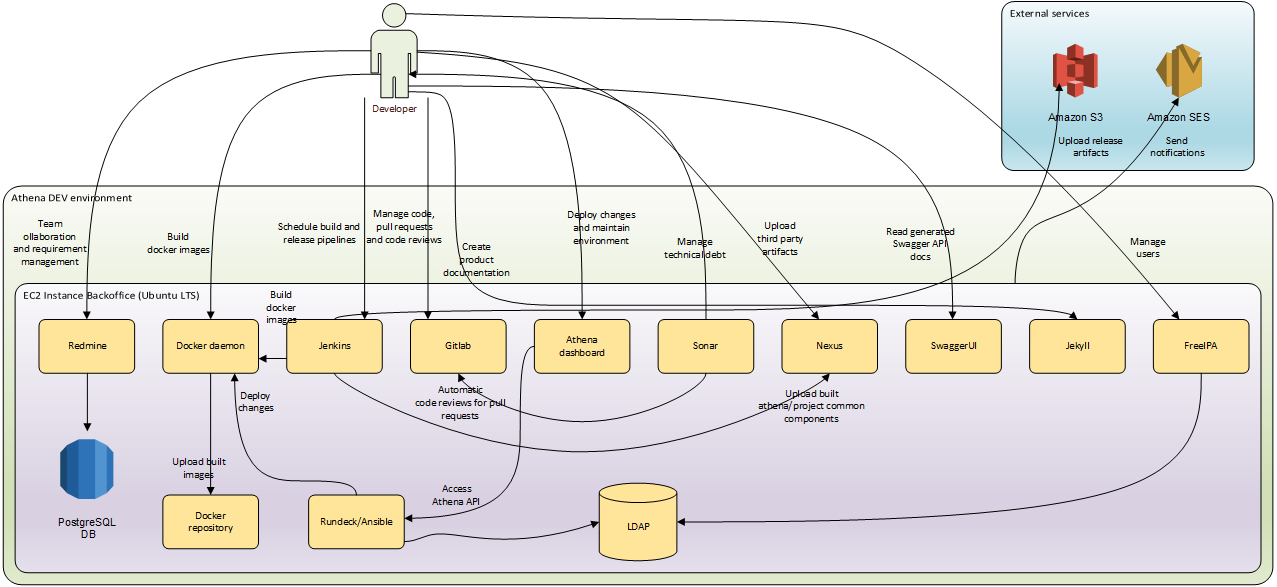 Technology stack, logical deployment and usage: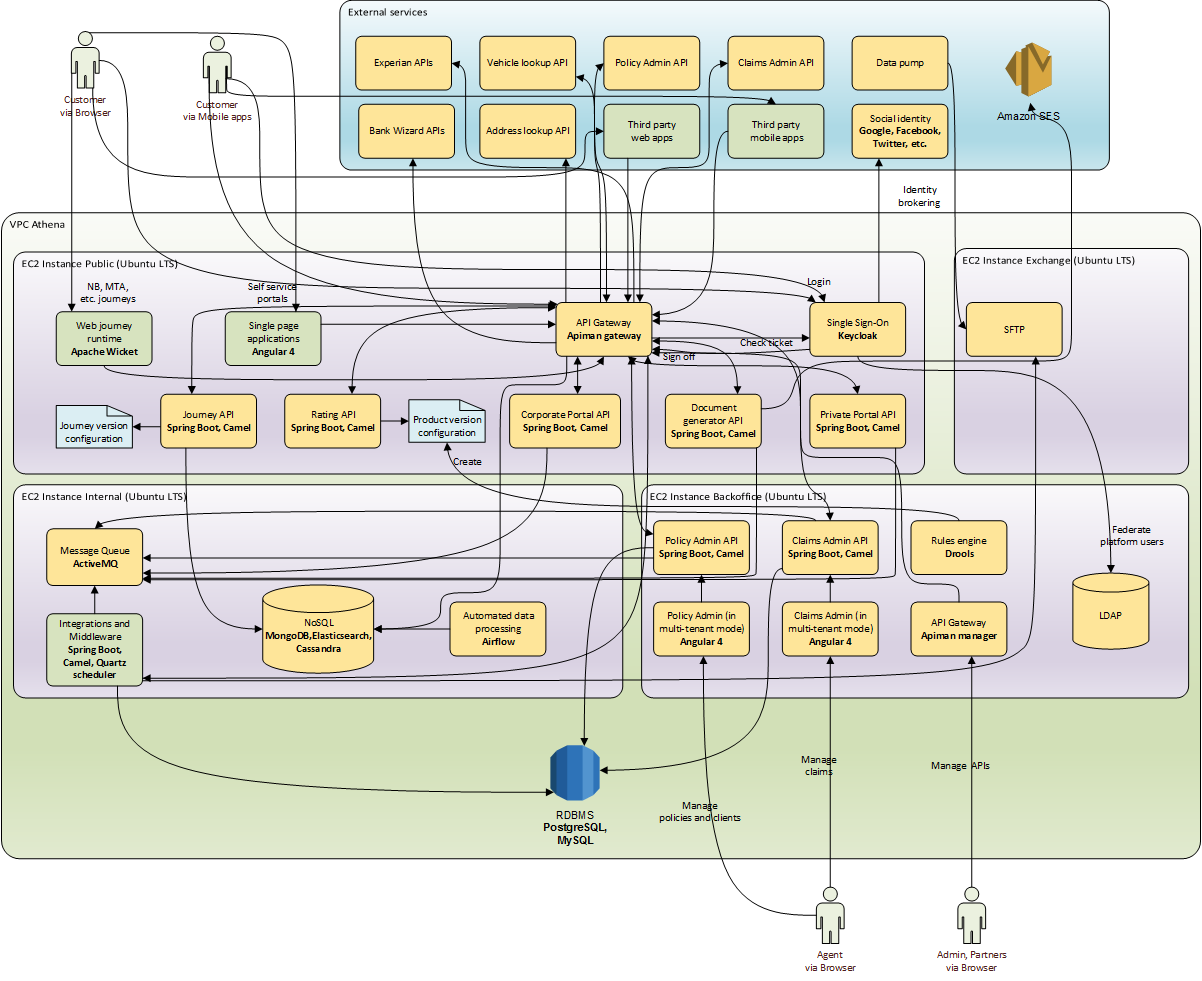 Maintenance, Monitoring and Security tools